Note: This post is sponsored by CVS. All opinions are my own.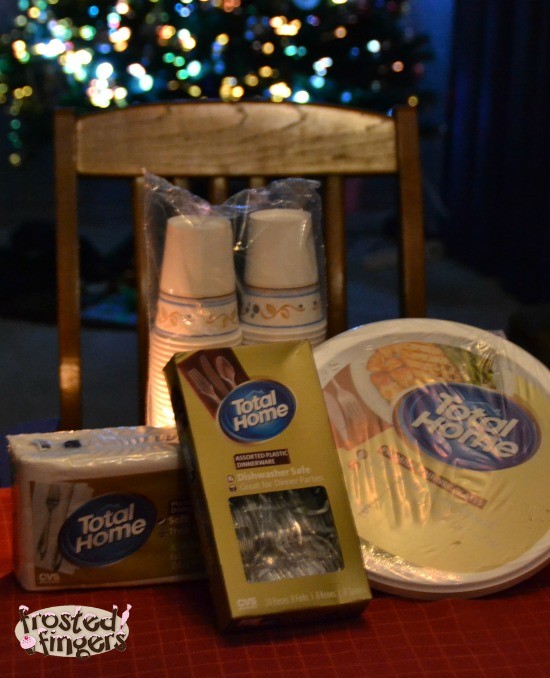 Are you hosting a party at your house this year? We are and one thing that I completely forgot to add to my shopping list was tableware! Luckily CVS is just around the corner for an easy in and out without fighting huge crowds! CVS has the Total Home line which is perfect for setting your table to serve your guest this holiday season. I really love the quality of the Total Home plates! I can tell they are going to hold up to all the messy, but delicious holiday foods that we serve.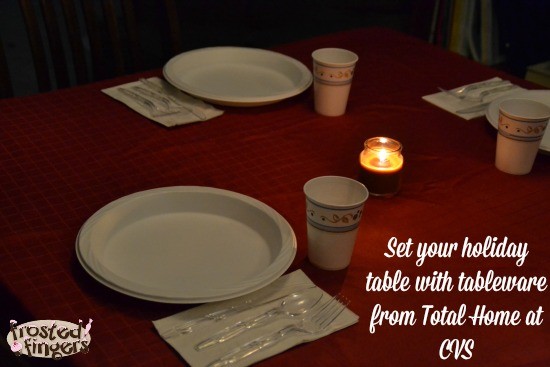 What are you going to serve for your Christmas meal? We are having Honey Baked Ham, a turkey with stuffing, sweet potato casserole, mashed potatoes, deviled eggs, green beans almondine, broccoli casserole, a salad, rolls, and little sides like pickles and olives. For dessert we are having cranberry cake, red cake, green jello, and pumpkin pie. Ugh, now I have to go prep all of that! We have over 30 people coming to our house tomorrow and I have the flu. This should be fun. 🙂
If I was feeling better, I would add some more holiday decorations to the table like elf shoe napkins or this beautiful candy cane roses centerpiece, or set my table with these adorable snowman place settings. There are so many awesome ideas out there. Oh well, maybe next year!
At least I know that if I forgot something for tomorrow's dinner that most CVS stores are open on Christmas. Did you forget someone on your list? CVS also has some nice last minute gift ideas in their store! I'm looking forward to spending time with family tomorrow and I'm praying that I feel better! If not, I may be running to CVS to get something to make me feel better so I can entertain my guests instead of going to bed. I'm wishing you a happy, stress free, illness free, Merry Christmas!