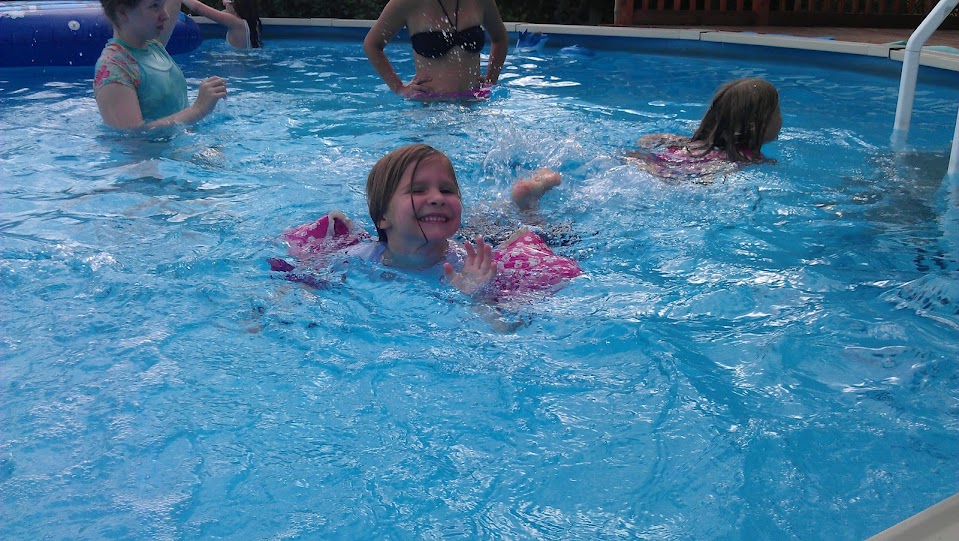 The other night I was playing with my XYBoard in bed and was just writing little ramblings. I'm going to share with you what I wrote:
I think it's funny that I want to write at all,  that I like to blog.  I never aspired to be a writer.  I enjoyed writing in school,  but not to the point of making it my life. Charlie always called me the English major because I would correct his spelling and grammar.
Tomorrow I say goodbye to my Buddy for 8 days.  He's going to his first sleepover camp with Daddy for a few days and then I leave for BlogHer so I won't see him until I get home.  It's really affecting me this time.  Maybe it's because he's the one going away instead of me.
I just got a new accessory for my Xyboard and that's what I'm typing this post on.  It's so nice to have a keyboard with it now so that I can treat my tablet a little more as a laptop when needed.  It even has a mouse on it and a place to hold my stylus.  I don't use the stylus much,  because there was no place to carry it.
I feel like my kids are growing up way too fast.  Monkey went to her first drop off birthday party today.  The Mom said she had no idea it was her first time because she did great.
In less than a month my two older kids will be in school full time so I'll only have one little person at home with me.
I'm so proud of how monkey is doing with swimming. She just jumps right in now. We were at a family party in which I didn't bring swimming stuff. She borrowed a big pair of boys swim trunks, a baby t-shirt and floaty wings and had a blast!
What was the longest you've been away from your little one? I asked on FB last week. It ranged from a few hours to two weeks. I did hear from Daddy at camp and Buddy is having a blast. I miss them both terribly, though!