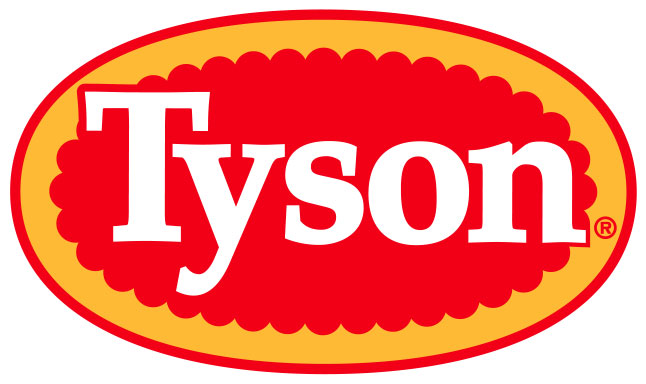 I was recently asked to give Tyson Mini Chicken Sandwiches a try as an after school snack. Monday are rough days for us because my son gets home from school at 3:30 and then has gymnastics at 4:15. We don't get home until after 5:30 and still have to make dinner. (Trying to become more organized to actually plan for a crockpot meal on those days.) All three kids need a snack before gymnastics! Last week we gave the Tyson Mini Chicken Sandwiches a try as an after school snack and the kids LOVED them! It was the first time in a long time that I didn't hear any complaints from the kids about their snack. They had the Tyson Mini Chicken Sandwiches along with the Del Monte Peaches with Cinnamon and Brown Sugar. I tried a bite of my son's and it was delicious! They all asked for seconds, but seeing it was just an after school snack, they weren't allowed more. Buddy got a whole pack of two to himself while the other two split a pack and got one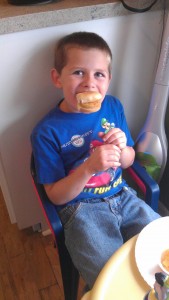 sandwich each. My Walmart had the sandwiches for $5.14 for a box which has 8 sandwiches in it. That would last us two snack times in our house which comes out to $2.57 plus tax per snack time. Not too bad. At least I know my kids are getting some protein into them!
Families are always on the move. And with Tyson® Mini Chicken Sandwiches, you can fill them up without slowing them down.

Perfectly sized for life on the go, Mini Chicken Sandwiches are warm, wholesome and made with 100% all-white chicken. Simply pop them in the microwave and they're ready in minutes. Perfect for football-ballet-clarinet-karate night.
For a limited time, Walmart is offering a $5 gift card to those that buy two boxes of Tyson Mini Chicken Sandwiches. That's almost a buy one get one free deal! For details visit the Tyson Goodness Deal page. Keep in mind that Tyson Mini Chicken Sandwiches are not available in all Walmarts, so please visit the Tyson Goodness page to find a Walmart near you that carries them. Click below to see my shopping trip to get my Tyson Mini Chicken Sandwiches.
Disclosure: This shop has been compensated as part of a social shopper insights study for Collective Bias. #CBias #TysonGoodness All opinions are my own.