I think I had a very good couponing week this week!!
Walgreen's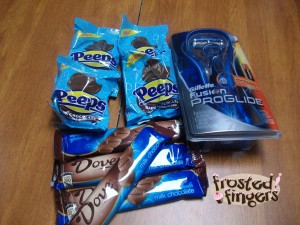 Walgreen's wasn't the most fun trip of the week but I was able to get $4 back that I could use at Jewel today.
Shelf Cost $20.32
Store Discount $3.00
Coupons $10.12
Total $7.20
Total Savings $13.12 or 64.57%! Plus $4 Register Rewards back (manufacturer coupon!)
CVS
I ended up doing two trips into CVS because when I checked out the first time I got a coupon for $1 off any 2 Just the Basics products products and they had cases of water on sale for $2.22 each and I still had $1.74 in ECB left to spend.
Transaction 1:
Shelf Cost $22.35
Store Discount $5.00
Coupons $16.99
Total $.36
Total Savings $21.99 or 98.39%! (Plus I got $4 ECB back)
Transaction #2
Shelf Cost $8.82
Store Discount $4.34
Coupons $2.74
Total $1.74
Total Savings $7.08 or 80.27%!
Dominick's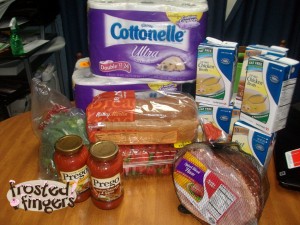 I loved the ham deals that both Dominick's and Jewel had today. I spent a lot more than normal because I got two packages of toilet paper. (Those things really add up!)
Shelf Cost $78.11
Store Discount $32.45
Coupons $12.56
Total $33.10
Total Savings $45.01 or 57.62%!
Jewel
This was my favorite trip of the week. I bought a total of 23 items, including a ham that was $13.05 see below for awesome total…
Shelf Cost $63.81
Store Discount $22.20
Coupons $31.81
Total $9.80
Total Savings $54.01 or 84.64%!
So we're halfway through April and my grocery totals for the month are:
Total Shelf Cost: $ 506.46
Total Coupon Savings: $ 134.98
Total Savings: $ 256.94
Amount Paid: $ 249.52
Savings Rate: 50.73%