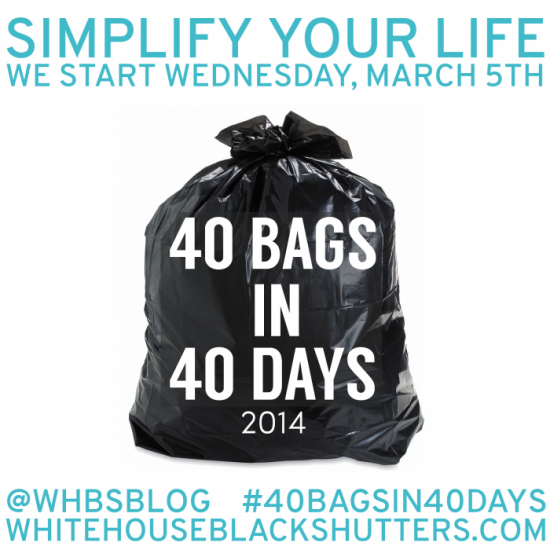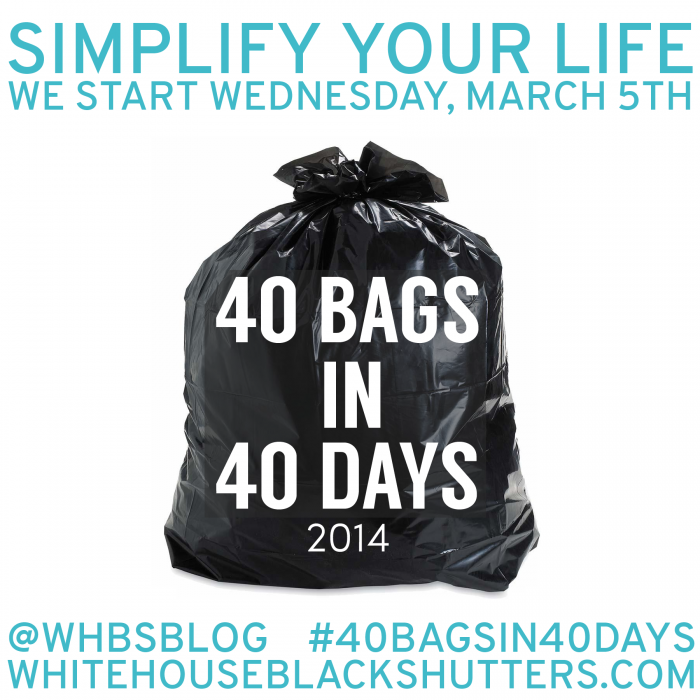 I just wanted to give you an update for week 2 of the #40BagsIn40DAys Challenge. Last week I didn't focus on how many bags I got rid of. Instead, I focused on my laundry room/workout room/storage room. Here's the before and after. (Sorry it's blurry!)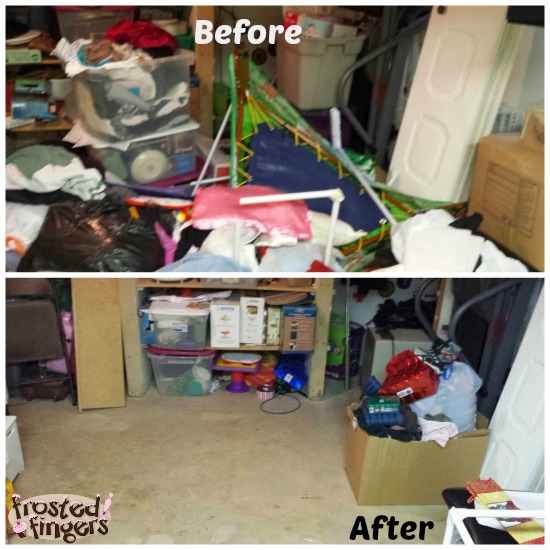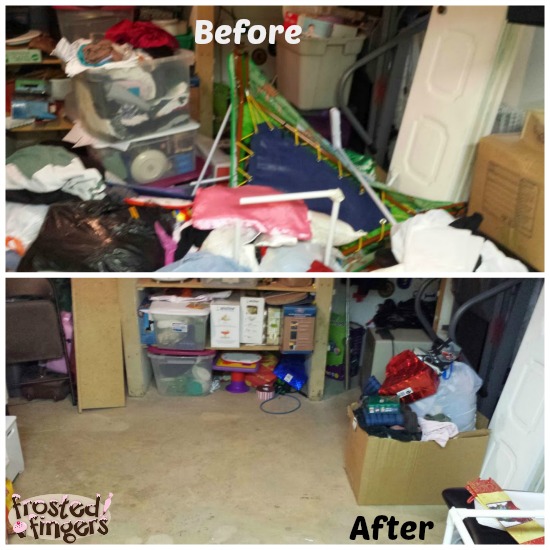 As you can see, I made a huge dent in it! I still have days of work left on it but this week I'm going to focus on a different area in my house. I'll come back to the laundry room to work through a keep and toss/giveaway purge at the end of the challenge or after it's over. I had 3 bins of pre-pregnancy clothes come up to my room to go through. I am back in my pre-pregnancy clothes and only a few pounds away from my pre-pregnancy weight. I've already put away all my maternity clothes, but instead of immediately going through my pre clothes, I've just been taking things out of the bins as I need them. So this week's focus is my bedroom. I'm sure to have quite a few bags come out of there for sure! I have about 5 bins of clothes hanging out in there to go through and shoes galore in my closet that I don't wear. Check back next week for that update. Now that I can get to my treadmill, I plan to start working out and updating you on that as well!
If you are doing the #40BagsIn40Days Challenge, how are you doing? If you haven't started and are still interested in joining, head over to White House, Black Shutters and check it out!