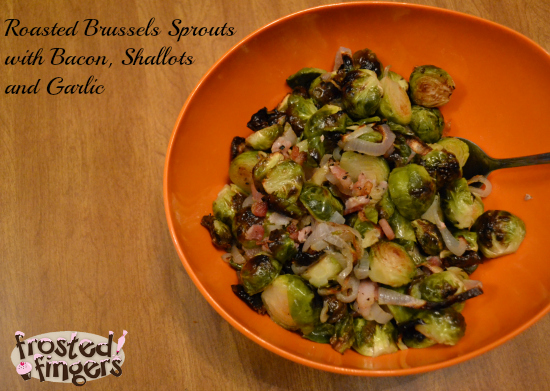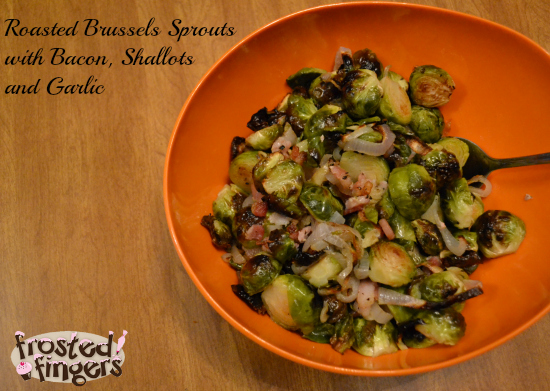 I was challenged to go to #MyMarianos and buy items to create a Healthier, Gluten Free holiday recipe. I decided to make a side dish to go with your holiday meals: Roasted Brussels Sprouts with Bacon, Shallots, and Garlic.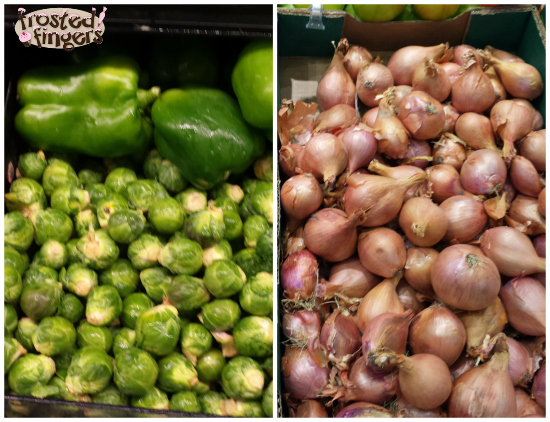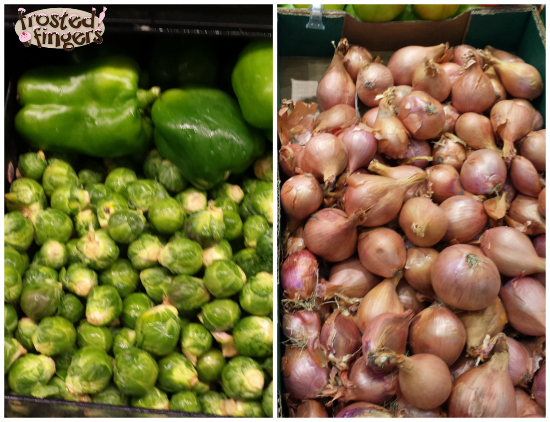 I took Little Man shopping with me. He LOVES Mariano's as much as I do. He gets so excited because he gets to push his own cart around the store. This time the only thing I ended up with in my cart was his coat and my purse. He took everything in his! We were in the produce section and got over to the Brussels Sprouts and he pointed and yelled "My favorite!" I had to look to see what he was looking at and it was the Brussels Sprouts. Strange child! I had to ask one of the produce stockers where the Shallots were because I've never seen one or used one before. He probably thought I was crazy! We had a good time walking around the store, though, and even picked up a pint of coconut gelato for dessert. Don't forget when you visit Mariano's to use your Mariano's Shopping Rewards Card.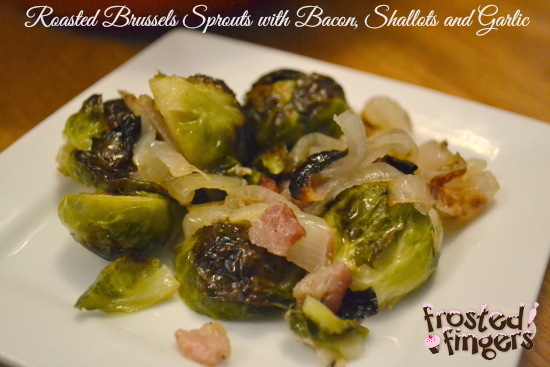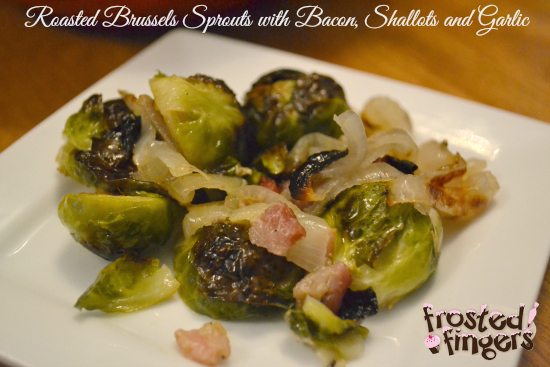 Roasted Brussels Sprouts with Bacon, Shallots, and Garlic
Ingredients
1

lb

Brussels Sprouts

cored and halved

4

slices

thick-cut bacon

chopped

1

large shallot

cut into thin slices and separated

4

garlic cloves

smashed

2

tablespoons

extra virgin olive oil

salt and pepper
Instructions
Preheat oven to 425.

Line a baking sheet with foil and then spray liberally with non-stick spray and set aside.

Combine Brussels Sprouts, bacon shallots, garlic, oil, salt and pepper in a large bowl then toss to combine.

Transfer to prepared baking sheet then spread out and turn sprouts cut side down.

Place as much of the bacon and shallots on top of the sprouts as possible then roast for 20 minutes or until golden brown and caramelized.

Mine didn't get as crispy as I wanted so I threw them under the broiler for 3 minutes.
Unfortunately, the husband was the only one in the house that liked it. Well, Little Man said he did, after yelling at me for cutting them. Apparently he likes his Brussels Sprouts whole. Who knew?! The other two kids, you would have thought I was making them choke down glass; I only made them eat one half of a sprout. I think this would be a great addition to a holiday meal as long as you have people that like Brussels Sprouts. I keep trying. Isn't it supposed to be something like 20 times you have to introduce some foods before you like them? 🙂
For some really awesome Gluten Free (and other) holiday recipe ideas, be sure to check out the Mariano's Community Page, Mariano's on Twitter and on Facebook and follow the hashtag #MyMarianos.