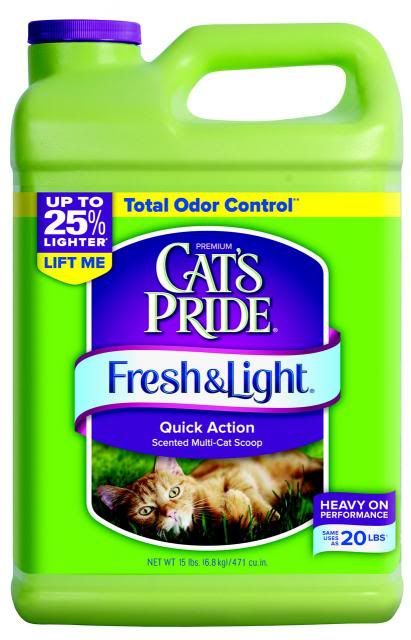 I participated in a campaign on behalf of Mom Central Consulting for Cat's Pride. I received product samples to facilitate my review and a promotional item as a thank you for participating.
I love cats. My husband is not the biggest fan, but he puts up with cats since he married me. We have a cat named Rudolph. He's black and white and we've had him since he was a small kitten. He's always been very rough; he'll let you pet him for maybe a minute before he's had enough and bites. I didn't want to get rid of him, but I wanted him to take it out on someone other than the kids, so we decided to get him a new buddy. (Husband wasn't very happy!)
The kids and I went to the animal control in the next town over to look at cats they had. They had a mom and kitten there and I didn't want to separate them, so we brought them home. The mother is a Flame Point Siamese and we named her Ginger. The baby is a tortoiseshell cat that we named Mocha. We got another surprise a few months later when we found out that Ginger was pregnant! Luckily, through the power of Facebook, we were able to find good homes for all of the kittens.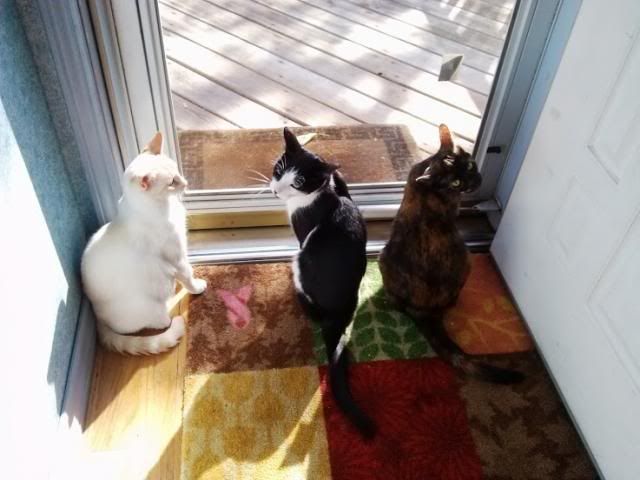 This is the most recent pic I have of all the cats. Ginger is on the left, Rudolph in the middle, and Mocha on the right. You NEVER see them this close together. They used to be indoor/outdoor cats until someone decided to pick Ginger  up when our house sitter let her out while we were on vacation. Seeing that the next time she gets picked up it's a $75 fine and the time after that would be a court appearance, they are now all indoor cats. They are not happy about it. I opened the door on a nice day and they were all there begging to go out.
Now that the cats are all indoor, the litter needs to be done ALL the time! We gave Cat's Pride Litter a try. My husband used the unscented litter a try first and I'm honestly not a fan. I like my litter to have a scent, especially with three cats. It's not time to trade out to the scented yet, though, so I don't have a real opinion other than I do like the scent in the container. (Officially I SHOULD be off cat box duty anyway!) I noticed when I scoop the box that the litter itself does feel lighter than when scooping with other brands. I would definitely get the Cat's Pride Fresh & Light Litter again. Lisa over at Oh Boy, Oh Boy, Oh Boy! also checked out the litter with two of the kittens she got from us.