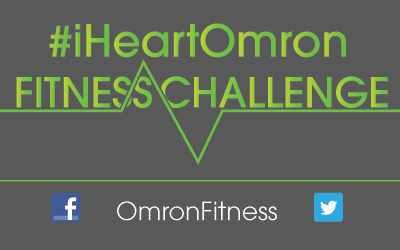 I'm so excited! A few weeks ago I applied to be an ambassador for Omron Fitness through Mamavation. They got near 600 applicants and I was chosen as one of the 25 bloggers that will be competing in this challenge! To participate in the challenge I will be sent the HJ-323U connected pedometer, the new 510W Scale, and then later on in the challenge the new Strapless Heart Rate Monitor (HR-5ooU). The pedometer and strapless heart rate monitor will sync with the Omron Fitness Dashboard. My challenge starts officially on January 13th and ends on February 10th. I've already started tracking my calories 5 days ago and am down 1.5 pounds. I'm starting out this week at 210.4 pounds. Next week I will start orientation, get my fitness plan, some nutritional tips, and receive some of my products. I'm SCARED of the fitness plan! I plan to push myself over the next 5 weeks, harder than I ever have. I'm scared that I'm going to fail. I want this, though, I want this bad. I did one of those body generators online to show you my current weight and my goal for the end of this challenge. My goal is to lose 15-20 pounds in the next 5 weeks. That's going to be really hard, and possibly impossible, but that's what I'm striving for. I'd love to be 10 pounds under 200 before my birthday (which is March 20.)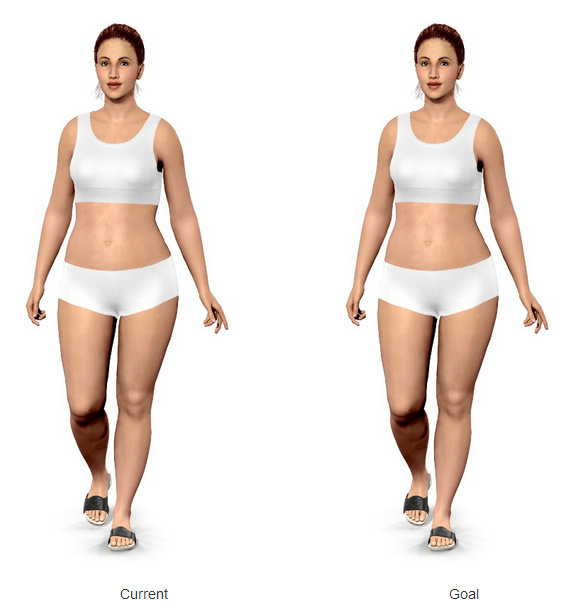 You can't see a big difference in that picture. My BMI is currently 36 and if I can get down to my goal it will bring it down to 32.5.; just 2.5 points away from being overweight instead of obese. 190 pounds will bring me 44 pounds away from a healthy weight of 140. Here's a mock-up of the change between 210 and 135 pounds: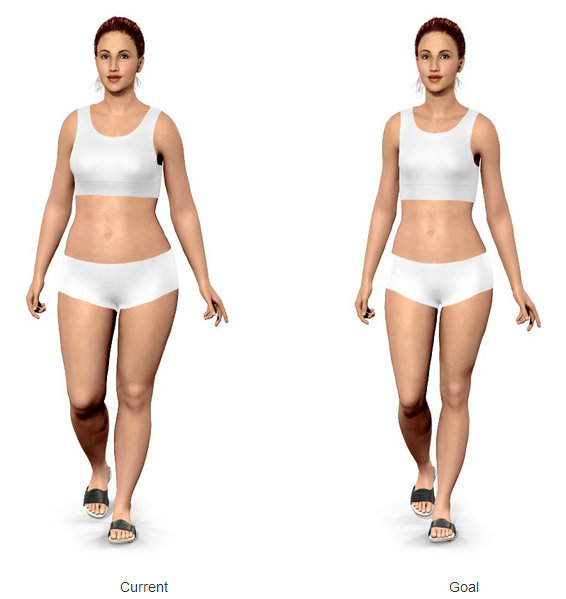 I can't even picture myself at 135 pounds! That's pretty much my goal; somewhere around there. I'm not sure exactly my ultimate goal until I get closer to it. Next week I'll be sharing my before picture, eek! I'll also be talking about my plans for working out. I hope you follow along with me and help cheer me on, I'll need it!
**Full Disclosure: This post is sponsored Omron Fitness as a collaboration with Bookieboo Blogging Network and Mamavation – a community dedicated to weight loss for women and obesity prevention for families.  I was provided with product and compensation for my time and honest opinions.