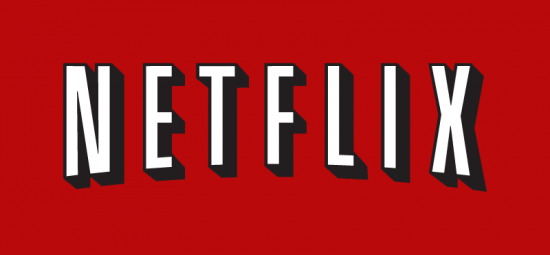 Did you ever participate in a science fair? I can only remember participating in one as a kid. I decided to compare the differences between different waters: tap, lake (stagnant water), and river (moving water). I used my very cool microscope, which I wish I still had, and made a slide of each water that people could check out. I drew pictures on my big trifold and wrote up all the information needed. I really don't remember much more than that and the fact that I got TWO blue ribbons for it. I'm not sure if that was some kind of mistake, but I sure felt awesome for getting TWO blue ribbons.
Buddy is wanting to do a science fair project this year. I think it's time we start looking for inspiration, because I have no idea what to work on with him and even how to DO a science fair project anymore! Netflix sent me out a list of awesome shows to check out to get some science fair ideas so I want to share them with you as well in case you're in need like me!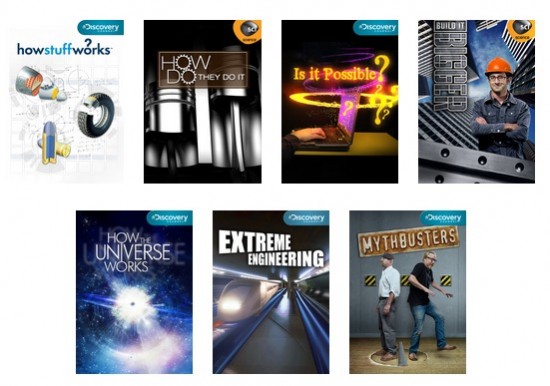 1. How Stuff Works
2. How Do They Do It
3. Is It Possible?
4. Build It Bigger
5. How the Universe Works
6. Extreme Engineering
7. Mythbusters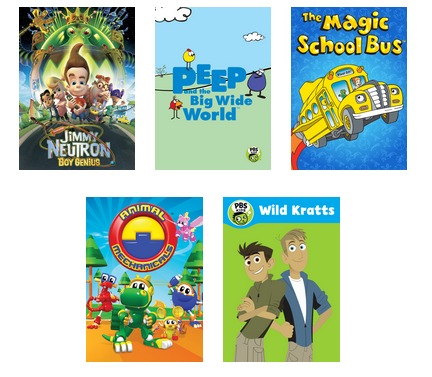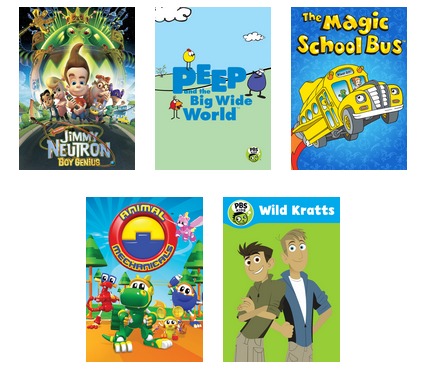 1. Jimmy Neutron Boy Genius
2. Peep and the Big Wide World
3. Magic School Bus: All Dried Up
4. Animal Mechanicals
5. Wild Kratts
I personally LOVE watching Myth Busters. It's fun when they start blowing things up just because they can! I admit I've never seen any of the other adult based shows they recommend. I know my kids LOVE watching Jimmy Neutron, Magic School Bus, and Wild Kratts. Funny story: When Buddy started watching Wild Kratts on PBS he came in and told me Wild Craps were going to be at the zoo. I had NO idea what he was talking about and couldn't understand why they would name a kid's show Wild Craps! Silly kids!
Turns out our science fair is scheduled for May 1, so it's definitely time to get going on it seeing that we're about to come into sports season and I don't want to fall behind with practices and games. We're going to have Buddy in Pinto league baseball, Monkey in soccer, and Little Man in Tee-Ball; this is on top of Girl and Cub Scouts. I will need some sanity in a few months! If your child is doing a science fair this year, do you know what you're going to do yet? Have you done a science fair in the past with your child? I'd love to hear about it!
Note: I am a member of the Netflix Steam Team and will be sharing our family time experiences, ideas and inspiration with you each month. I received a Netflix subscription and a Roku 3 in order to facilitate my participation in this program.