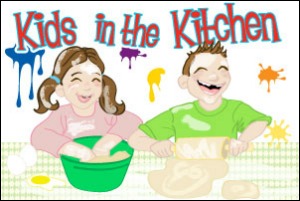 I know, it's been months since I've taken part in Kids in the Kitchen. It's been crazy trying to get everything caught up and dealing with moving my blog to a new server. I tried to hold out on new posts as long as I could during that process (which took nearly one month!)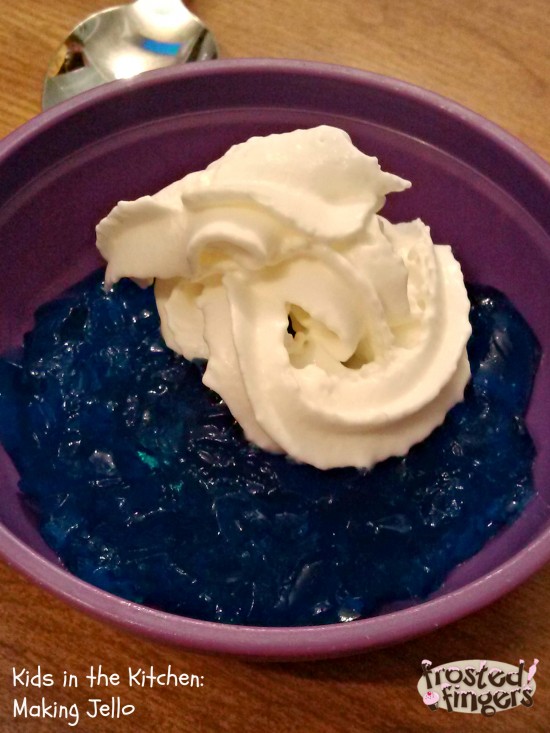 Every time we go down the canned fruit aisle at the store, Little Man BEGS me to get him Jello. I always tell him we have some at home and we just need to make it. Well finally I gave in and let him make some Jello for dessert for the whole family.

He loved that he could practically make this whole dessert by himself. The only thing he didn't do was deal with the boiling water. No way was I going to allow a 4-yr old to do that! He poured both boxes of Jello into the bowl and stirred everything up himself, though.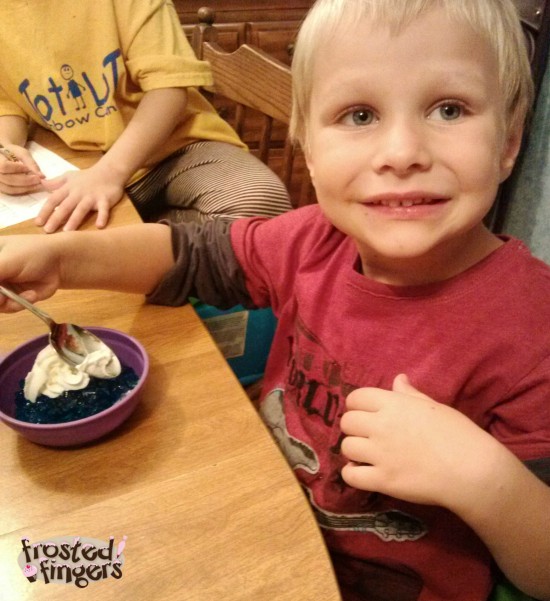 He was so proud that he could tell his Dad, Brother and Sister that HE made dessert that night.
Did you have fun in the "kitchen" this week?  Did you try a new food or a new kid friendly restaurant?  Did your little ones use their snacks to count to 10?  We invite you to share your experiences, photos, stories or recipes that include your #kidsinthekitchen!
Come join me and my co-hosts, Melinda at Look What Mom Found, Sara at Sensibly Sara,  Lisa of HooplaPaloooza and Sarah of Play2LearnWithSarah, each week by linking up a post, new or old, that features the theme Kids in the Kitchen.  It doesn't matter what you are doing as long as you are doing it together, enjoying it and learning something along the way.
preparing healthy snacks
counting skills with m&ms
pouring from measuring cups
discovering a local restaurant that your kids love
creating new family friendly recipes
Don't have a blog?  That's ok!  Just share an Instagram photo or Facebook update.