3 Flares
Tweet
Email to a friend
3 Flares
×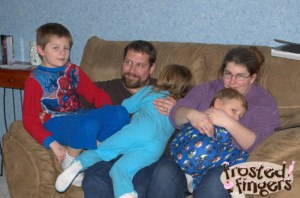 I was blog hopping and found that my friends Leah and Bobbie had done an ABC posts about themselves so I figured I'd do the same since I don't write a lot of personal things anymore.
A- A is for animals. When growing up, my Dad was a naturalist for a campground and we would take care of injured and orphaned animals. I grew up raising owls, hawks, skunks, raccoons, rabbits, etc. It was a great childhood. My parents brought in our one-winged owl to show and tell once a year for me.
B- B is for Books. I love to read. Lately it's been fun reading books on my Kindle app on my phone. It's nice to be able to carry my book around with me without actually having to carry it around. I love to read romance, mystery, and vampire books.
C- C is for Cadence. My beautiful, loving 5 1/2 yr old daughter. She's so me in a little package!
D- D is for David. My four year old "mommy's boy." My husband calls him the miracle baby because of all the stress we went through with his pregnancy.
E- E is for eating. Something I like a little too much! Lately I've been trying to make changes to eat healthier.
F- F is for friendships. Lately I've been missing having friendships like I did back in high school. The kinds of friends I can act silly with and laugh and just have fun.
G- G is for Gabriel, my first born. Gabe is so smart and handsome. He loves computers, math, reading, piano and drums.
H- H is for my home, which I'm trying to organize. It really feels like I'm getting nowhere.
I- I is for iguana. I had an iguana named George when I was younger. He didn't live long, though, because he got a blockage in his intestines. When the vet tried to do surgery, he died on the table. Maybe some day I'll get another.
J- J is for jewelry. I'm with Leah on this one. I don't wear a lot of it. I wear my wedding band and "engagement" ring set all the time. Sometimes I wear earrings and a necklace but not often. I've been starting to look at a new engagement/wedding set because I'd like to renew our vows at 15 years. This is year 11!
K- K is for my kitchen. I just won a $3000 gift certificate to cooking.com in which I was basically able to get all new kitchen gadgets, plates, cookware, etc. I'll be sharing more about it when I get everything in.
L- L is for love. I married my high school sweetheart, Charlie. He was dating a friend of mine when I met him. She told me "you have to meet my boyfriend, because he has the same birthday as you." That was a poor move on her part! I'm not one to steal a person's boyfriend, but we were meant to be! We've practically been together since we were Freshmen in high school. We had our breaks and other boyfriends/girlfriends, but never for long. I love him more today than I ever have. I love that our love still grows.
M- M is for music. Music is extremely important to me. I played clarinet and saxophone in high school. I also played percussion in drum and bugle corps. I marched with both Pioneer out of Milwaukee, WI and Southwind out of Lexington, KY.
N- N is for nephew. My nephew, Tom just turned 25 today. He's been having a rough time lately and misses his mom very much. She died almost 5 years ago. I just wish I could take him and fix all his problems for him.
O- O is for organization. It's something I lack. Everyone tells me how they love how organized I am, yet I feel like I'm living in the land of chaos!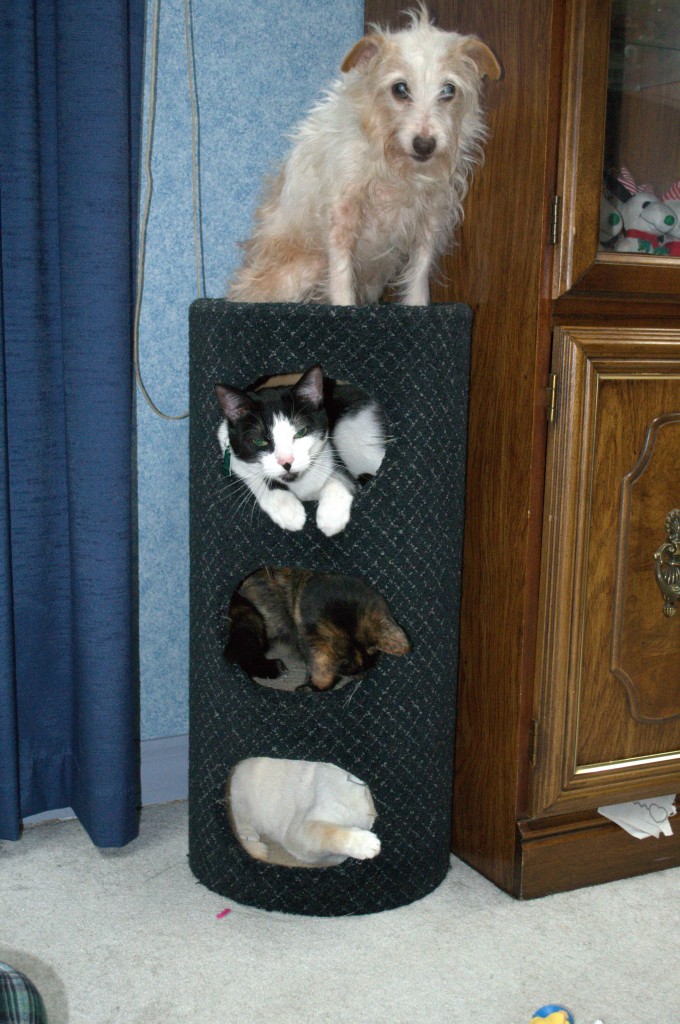 P- P is for pets. I feel like I have a few too many of these lately! I have an almost 13 year old dog who is blind and deaf and making messes all the time. I also have three cats: two of which don't get along.
Q- Q is for quiet. I don't know what that is anymore. I don't even get quiet in the bathroom. If it isn't a kid following me into the bathroom, it's a cat! Even when driving in the car, though, I don't like silence. I have to always have music on.
R- R is for Religion. That is not something I talk about a lot on my blog. I don't like to talk about Politics or Religion, because I don't like to disagree with my friends.

I'm Catholic, but I was raised Lutheran. I converted because I spent almost every Sunday at Catholic church so I could see Charlie in high school. It made most sense to convert. There isn't a HUGE difference, to me, anyway.
S- S is for sleep. Lately I have not been getting enough sleep. I've found One Tree Hill on Netflix. I used to watch it back before they graduated high school. I went back and watched their senior year again and am going forward. I've been watching a few episodes a night and been staying up until 11 or 12. Not good!!
T- T is for teeth. I've always hated my teeth. I've had braces twice and actually need them again. The last two orthodontists I talked to, though, said the only way to really fix my teeth is to do jaw surgery to break and move my jaw. No thank you!
U- U is for Ubiquitous. Thank you Karen for the big word! I am everywhere doing everything at the same time. I'm both a girl and cub scout leader, blogger, mom of three, wife…. the list goes on and on.
V- V is for my van. I love my Mommy vehicle. I am scared I'm going to need a new one soon, though. Not something in the budget!
W- W is for writing. I never aspired to be a writer. I find it funny that my "job" is writing a blog. I love it, though. I think you can tell I don't aspire to write, though. I don't do a lot of personal posts here.
X- X is for xylophone. One of the instruments I played in drum corps. I also played marimba. I used to own a marimba but had to sell it at a dark place in our past. I'd love to own another some day in the future.
Y- Y is for yippee! This was the last letter that I couldn't figure out. I went with yippee because I'm done! I just shared a ton of information about myself. I hope you learned a little about me!
Z- Z is for ziplining! OMG I'm terrified of heights, but one of my favorite things to do now is to zipline! I've been 3 times in different places. My favorite was in Tennessee.