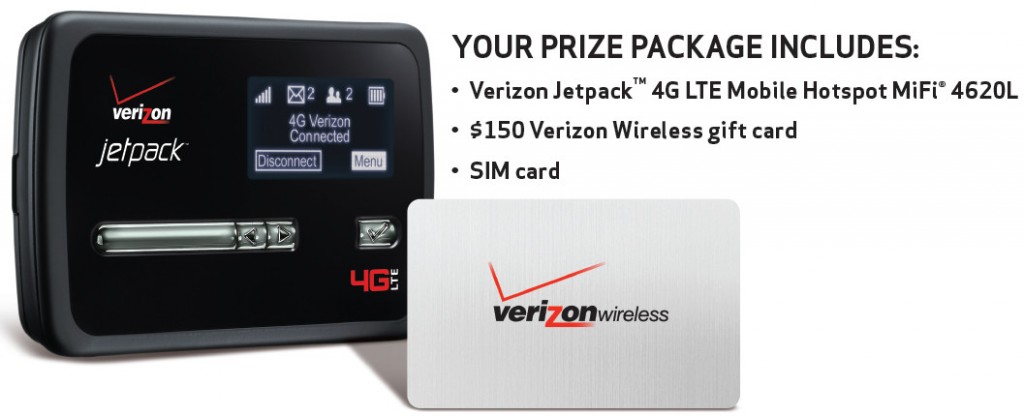 As you may know, I'm a Verizon Wireless Savvy Gourmet blogger. I am one of the lucky Verizon ambassadors that gets to giveaway a Verizon Wireless Jetpack. The Jetpack is a mobile hotspot so that you can carry your internet service with you no matter where you go. The Xyboard that I have been given to try out has mobile hotspot on it and it's a feature I will most definitely miss. My husband's iPad doesn't have wifi on it so he is always counting on me to bring my Xyboard in order to provide him with internet access. I have barely found anywhere that I couldn't use my Verizon Wireless service so far. The only place I've had problems with it was in the Wisconsin Dells. It is so awesome to travel with and am definitely thinking of looking into a Jetpack after my service is up.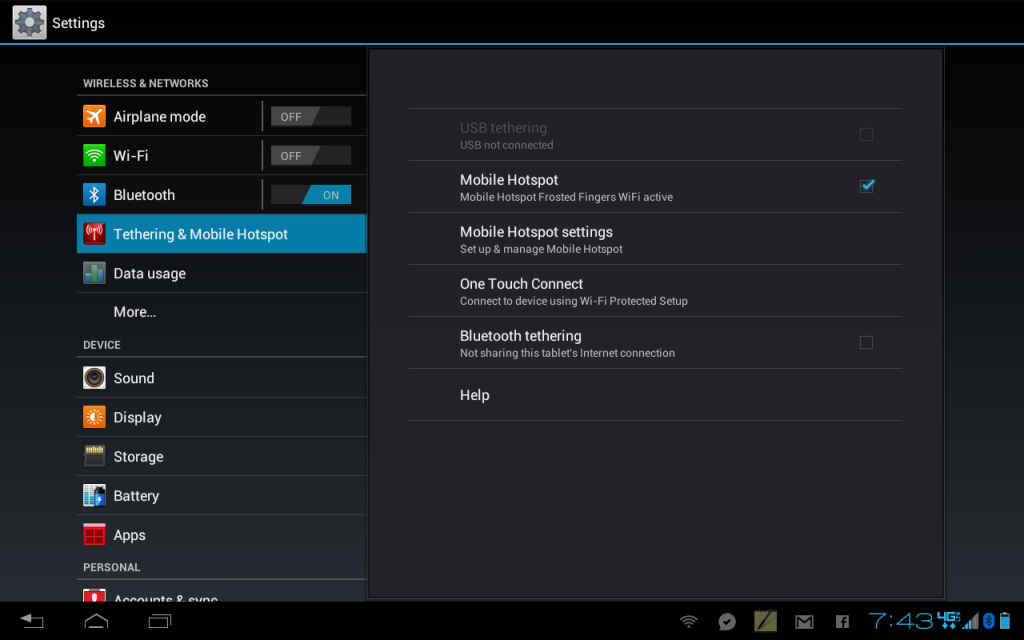 Here's some more info on the Jetpack.
Share Everything ℠

For only $20 a month, Jetpacks offer a cost effective and mobile Internet connection.

Multiple device connections

Jetpack™ fits customers who often want to connect 2 or more devices for extended data sessions.

Flexibility

The entire family can stay connected to the Internet without relying on a Smartphone user to be home for use of their Mobile Hotspot feature.
As a device dedicated to Internet connections, customers can easily multi-task with a Jetpack.

Battery life

Jetpack™ provides the best battery life experience compared to Mobile Hotspot on a Smartphone (which can consume battery power extremely fast).

Portability

Family members can connect all their WiFi capable devices connected in the car on a road-trip.
Traveling coworkers can share a connection while awaiting flights at the airport.

Worldwide Connectivity

Access the Internet when roaming outside the U.S. in more than 205 countries.
More than 150 of those countries support 3G data speeds.

Interactive Display

Easily view signal strength, network status, battery indicator, SMS, and number of devices connected right from the device's display.
View SMS usage alerts and temporary passwords sent via SMS for quick and easy account setup. Remind customers to manage data usage alerts via My Verizon.
Get automatic audible alerts when battery is low and when devices connect.

• 4G LTE Mobile Broadband
• LTE: Typical download speeds of 5‐12 Mbps and upload speeds of 2‐5 Mbps.
• Global ready for data use in over 205 countries
• Connect up to 10 Wi‐Fi® enabled devices at one time in 4G mode, up to 5 devices in 3G mode
• Not compatible for prepaid usage
• Interactive OLED display
• User‐Friendly Web UI: No Software to install
• VPN Capable
• Most Advanced Security Features
Would you like to try out a Verizon Wireless Jetpack for yourself? Thanks to Verizon Wireless, one lucky reader is going to win a Jetpack, a SIM card (needed for activation) and a $150 Verizon Wireless gift card (to purchase other equipment or use toward bills)! (I am totally jealous and wish I could win this for myself!) For another chance to win, visit A Hen's Nest!
a Rafflecopter giveaway

Note: I am participating in the Verizon Wireless Savvy Gourmet program and have been provided with a wireless device and six months of service in exchange for my honest opinion about the product.

Giveaway is open to the continental USA and ends on October 1, 2012 at 12:01 am EST. Winner will be selected at random from all eligible entries and will be contacted by email. Winner will have 24 hrs to respond. Winner may only win one prize pack, if you win on another site, a new winner will be drawn. Please add paula@frostedfingers.com to your trusted email filter. If original winner does not claim their prize within 24 hrs, it is forfeit and a new winner will be selected promptly.
No purchase necessary to enter or win. Odds of winning are not increased by a purchase.
Contest may be removed at any time.