This was pretty yummy for a crock pot food. I was nervous because sometimes meat becomes weird to me when in a crock pot.
Slow Cooker Pot Roast
1 rump or shoulder roast
2 cans cream of mushroom soup (use the garlic variety for one of the cans if possible)
1 can of water
2 cloves of garlic, minced
1 1/2 t salt
1/2 t pepper
1 t basil
1 t oregano
6 small, red or golden potatoes cut into quarters
1/2 onion diced (if you don't have onions, use 1 tsp onion powder)
3 cups chopped carrots
3 cups mushrooms, whole or chopped
Set slow cooker on low. Chop onions. Remove any larger pieces of fat from roast. Add roast, water, soup, herbs and spices and onions to slow cooker and let simmer for 4-6 hours. After 3-5 hours, add the rest of the vegetables.
Let simmer for 1-2 hours and serve. A lot of this is by your preference; herbs and seasonings may be increased or decreased, if desired.
I left out the mushrooms, because 1) I didn't have them and 2) I'm not a mushroom eater. I also used one can cream of chicken soup instead of two cans of cream of mushroom because I only had one mushroom soup. I also threw all the veggies in at the beginning. My meat was so big that the potatoes didn't really get soft.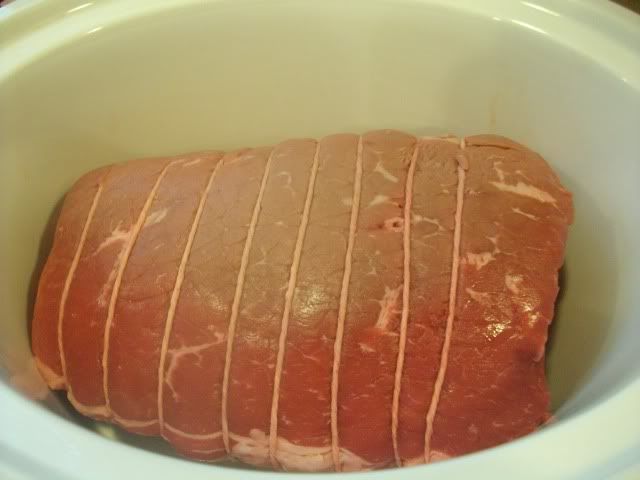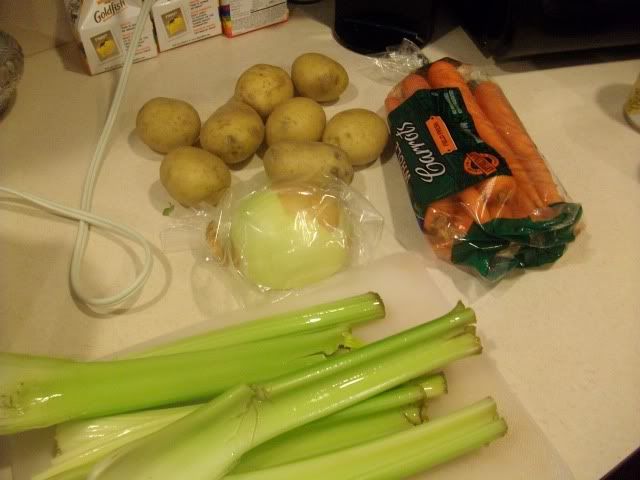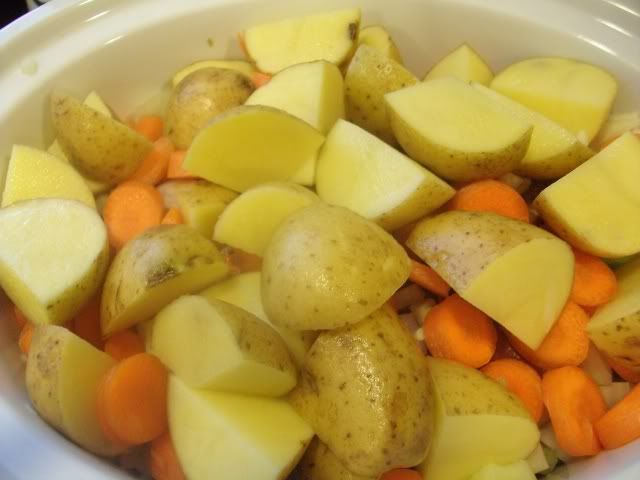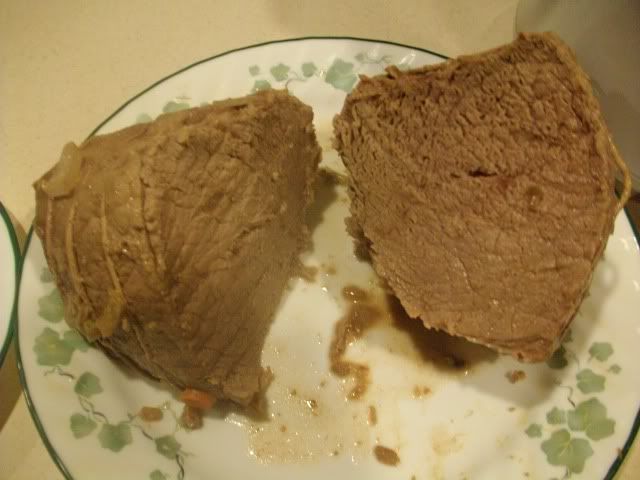 The kids' servings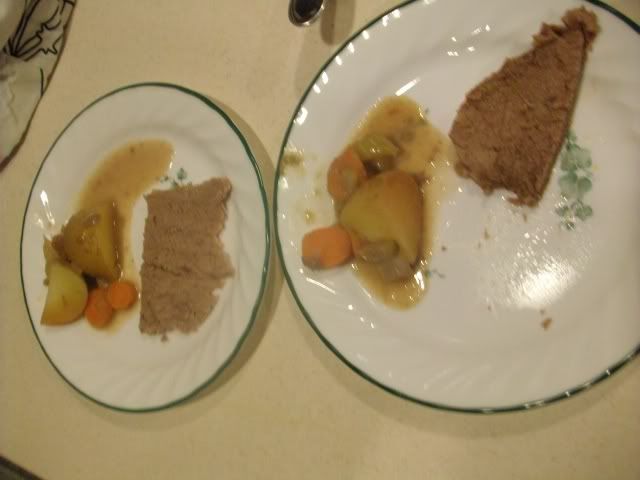 Eating it all up


Surprisingly the kids ate it all with NO complaints. It was a nice meal